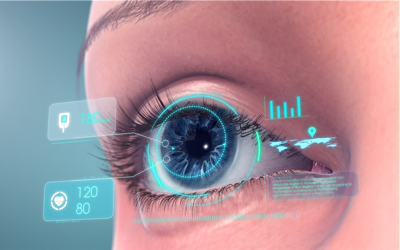 September 13, 2016 - Comments Off on Omega Ophthalmics Receives Issuance of 2nd Continuation Alpha Patent from USPTO
Lexington, KY – September 13, 2016
Omega Ophthalmics is pleased to announce that a 2nd continuation for its Alpha Family of patents has been issued by the United States Patent and Trademark Office.
This continuation is for invention number 9,439,754, a patent for a "prosthetic capsular bag and method of inserting the same."
This second continuation of Omega's Alpha Family of patents pertains to a "prosthetic capsular bag and method of inserting the same." Omega CEO Rick Ifland was pleased with the issuance of the patent, saying "We continue to make bold strides in our intellectual property protection. This issuance of our 2nd continuation allows us to enjoy further IP coverage in this family of patents while building our the rest of our intellectual property portfolio."
Filed with the USPTO in May 2015, Omega's patent was granted for "[helping] to maintain the volume of the natural capsular bag, thereby stabilizing the effective lens position of an IOL so that refractive outcomes may be improved with cataract surgery. The prosthetic capsular bag further provides an integrated refractive surface, providing a means for experimentally determining an effective lens position prior to inserting an IOL."
The patent is accompanied by various other patent families, including pending patents for the same technology in Europe, India, and several provisional United States and PCT patents.
Omega Ophthalmics has been conducting animal studies as part of the Food and Drug Administration (FDA) approval process for medical devices. Clinical animal studies has shown this capsular bag to be remarkably effective in helping maintain effective lens position as compared to other intraocular lenses, a critical component of cataracts surgery that determines whether or not a patient will need post-operative corrective lenses.
Cataract surgery is the single most common surgical procedure performed in the United States annually. With the global cataracts market currently projected to reach $4.3 billion by 2017, Omega's capsular bag is well-positioned to become the new standard lens for cataract surgery.
---
ABOUT OMEGA OPHTHALMICS
Omega Ophthalmics is a medical device company making significant advancements in the global ophthalmology industry through its patent-pending, proprietary technologies for intraocular lenses, capsular bags, and high technology applications within the eye. Founded by Gary Wörtz, MD and Rick Ifland, Omega is headquartered in Lexington, KY.
For more information about Omega Ophthalmics, contact Rick Ifland, CEO.
For more information about Omega's technology, contact Gary Wörtz, MD, CMO.